Step 1 – From the Intune admin center, head to the Apps menu in the left panel, choose All Apps, and then click on Add.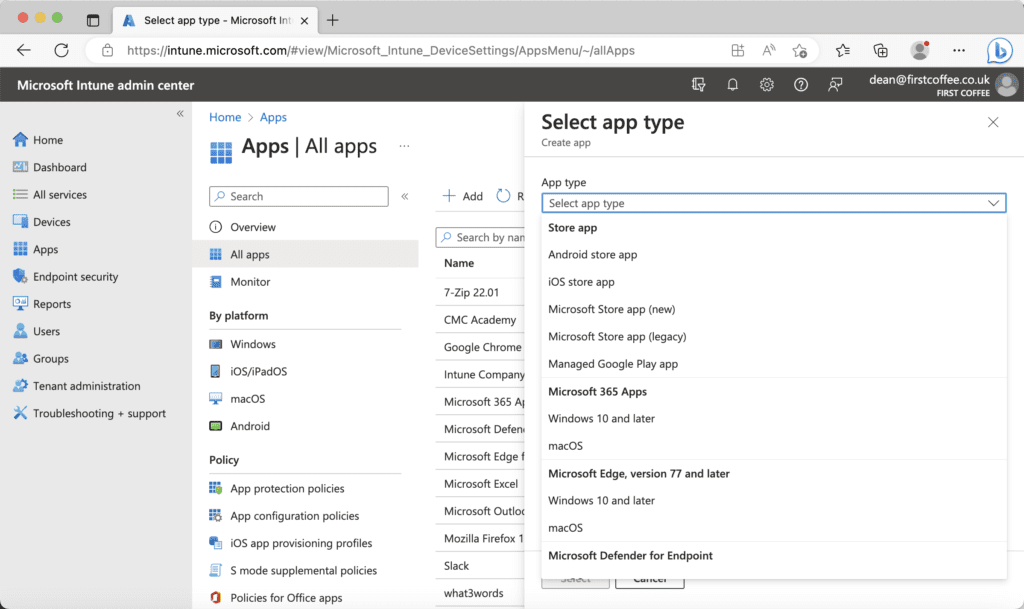 Step 2- In the Select app type dialog, choose Microsoft Store App (new), and click on Select at the bottom to move to the next screen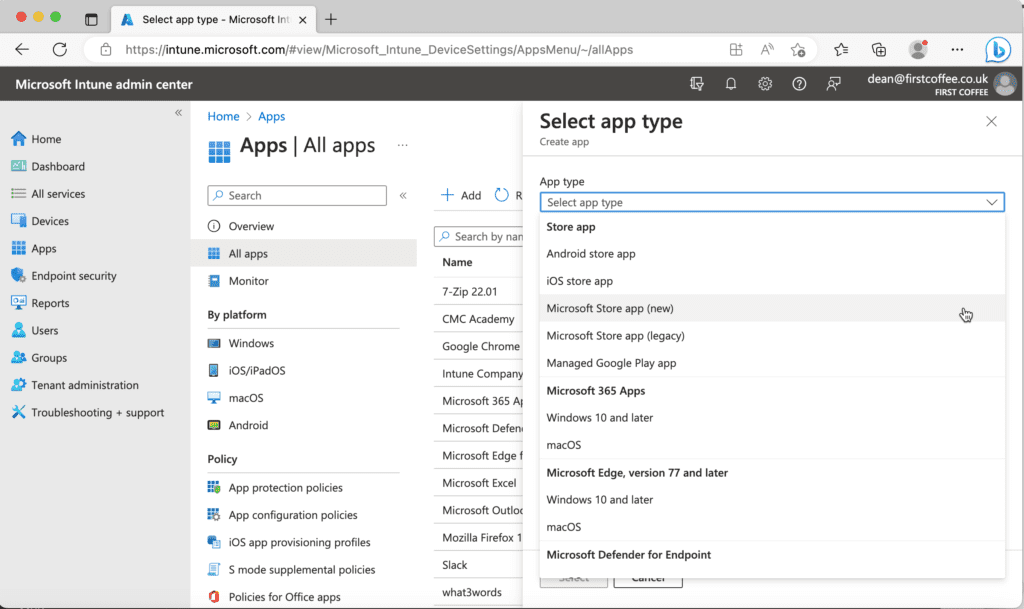 Step 3- In the Add App section, click on the Search the Microsoft Store app (new) link.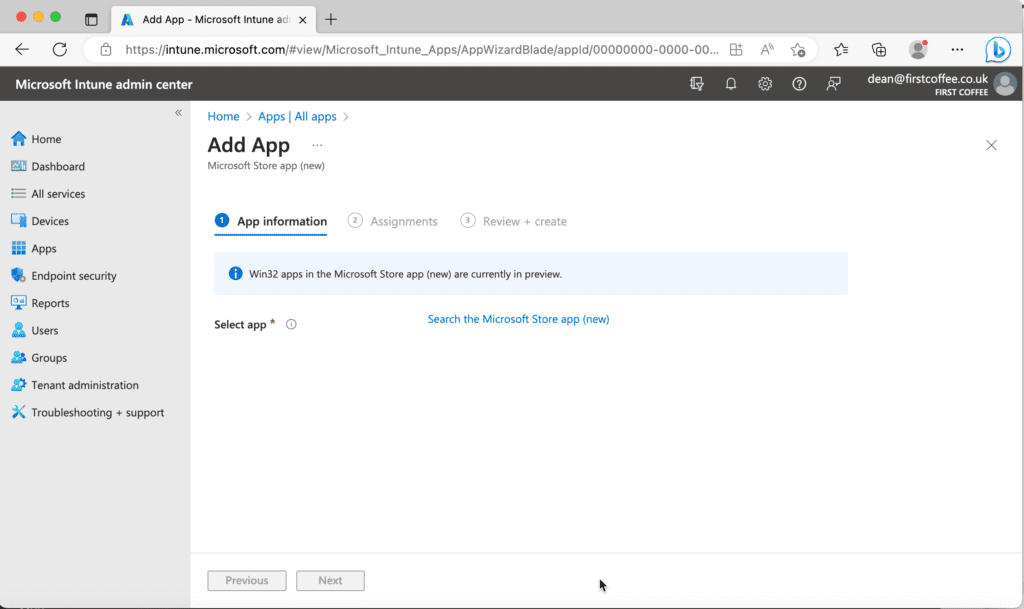 Step 4- In the search box that appears, enter the name of the app you wish to deploy and choose Select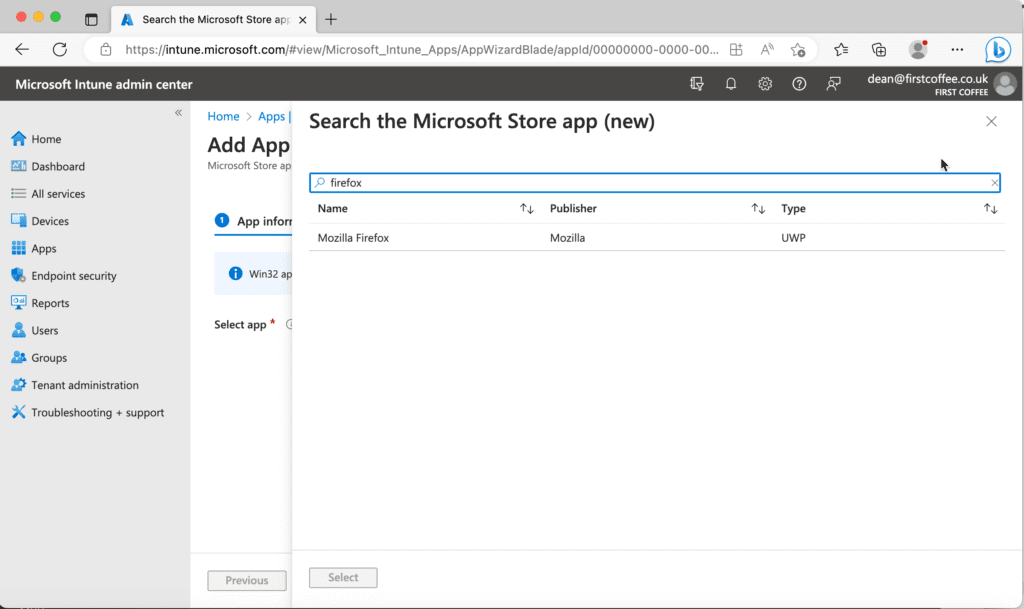 Step 5- In the App information section, review the metadata related to the app. Here, the information has been provided automatically. Click Next when you're done.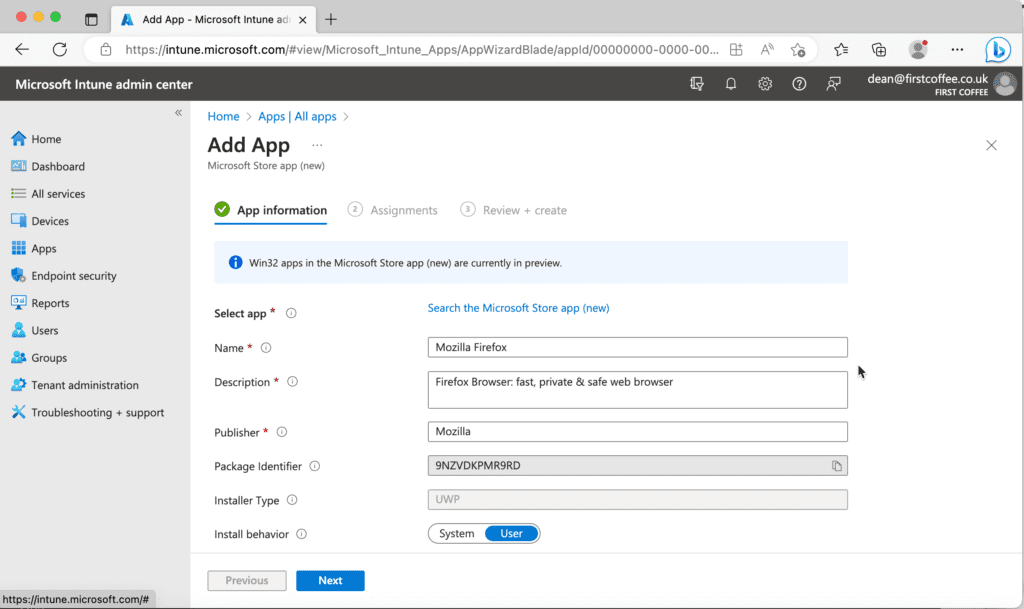 Step 6- In the Assignments section, you need to decide which devices or users will receive the application. At this stage, you can also determine if the app is deployed as "Required" or "Available for enrolled devices."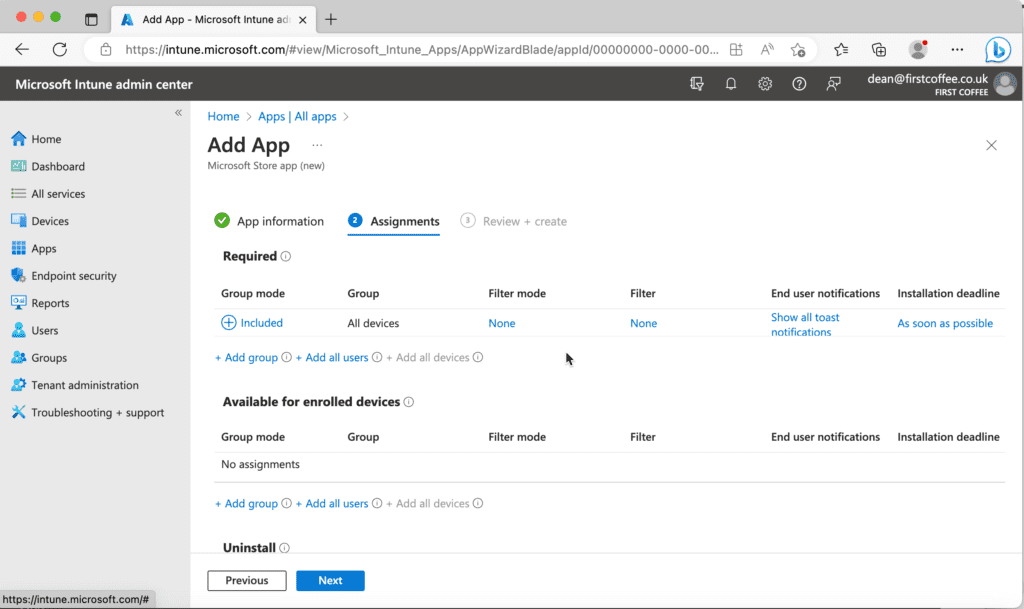 Step-7 Finally, click Next and then Create to add the app to Intune.
You're currently prepared to send your application to selected gadgets. When you add a Microsoft Store application to Intune, you will not need to stress over staying up with the latest, Intune will do that naturally when another rendition opens up.
In general, the new Microsoft Store application combination with Intune is a welcome improvement for IT stars, however, there are a few restrictions you should know about. At times, you may not be accessible to add Microsoft Store applications to Intune. Starting today, not all Win32 applications will be accessible or accessible, and paid applications are additionally not as of now upheld.
Once the app is added to Intune, it will be available for deployment to managed devices. You can assign the app to specific groups of users or devices, and set deployment settings such as whether to install the app automatically or allow users to install it on demand.
Terry White is a professional technical writer, WordPress developer, Web Designer, Software Engineer, and Blogger. He strives for pixel-perfect design, clean robust code, and a user-friendly interface. If you have a project in mind and like his work, feel free to contact him